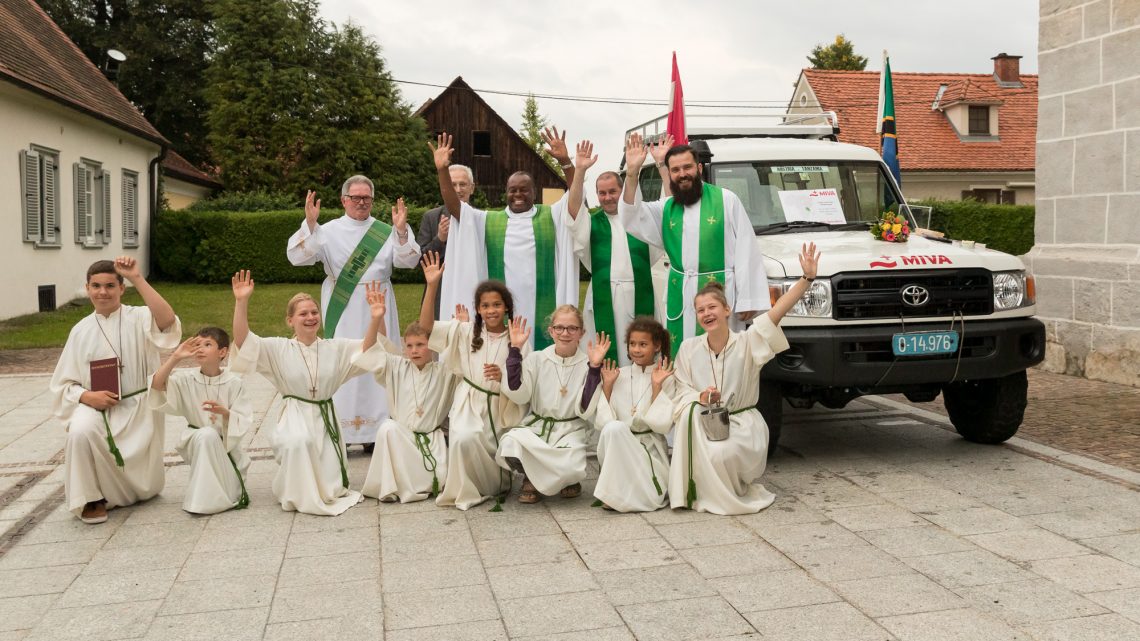 Summer visit of Aidan in Austria
Dear P.A.P.A.-Bridge Friends!
We would love to share some pictures of Aidan's summer visit here in Austria. Aidan celebrated the Holy Mass with us in Fernitz bei Graz on July 27th, 2019, and blessed also a MIVA car for Tansania, that will be located at our school.  Afterwards we have organized an information evening, where we shared the latest and greatest news about our project.
We would like to thank Father Aidan for his engagement and wish you all a blessed summer time!
Yours,
Walter Koch/ Chairman
and the board of the P.A.P.A-Bridge