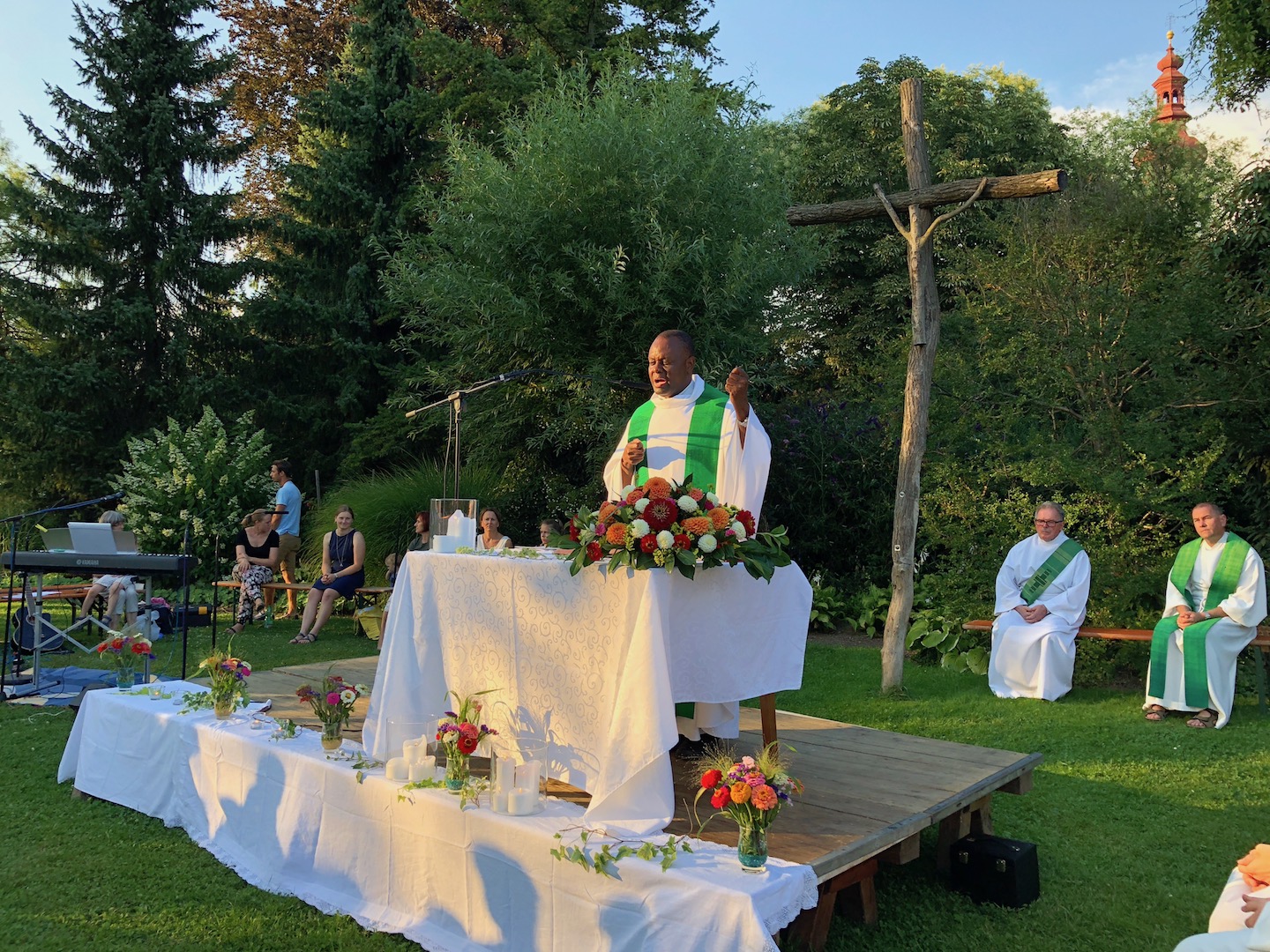 Trip to Tanzania and summer review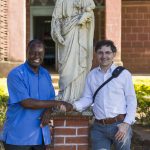 Dear P.A.P.A.-Bridge Friends!
We would like to invite you to travel with us to Kilema/Tanzania again. We are leaving on Wednesday, November 13th, 2018, and return on Sunday, November 18th, 2018. Goal of this trip is, to hold a project meeting in order to evaluate the current status of the school and determine the next steps. If you are interested in participating on that trip, please email to: walter.koch@kochfamily.at
Also we would like to show you some pictures of Aidan's summer visit in Austria. Aidan celebrated the Holy Mass with us in Fernitz bei Graz and afterwards joined us at our  information evening of P.A.P.A. Bridge. We would like to wish Aidan a blessed start for another year of work in Tanzania!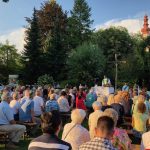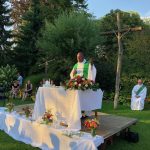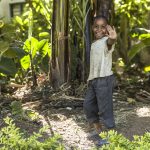 Hereby I would like to thank all our supporters and donators very deeply!
Yours,
Walter Koch/ Chairman
and the board of the P.A.P.A-Bridge